The Rhône Valley
from new perspectives
La Montagne
Ce vin est une invitation à explorer un terroir géologique unique de Cairanne
La Vallée
Ce vin est une invitation à explorer un terroir géologique unique de Cairanne
Les Collines
Ce vin est une invitation à explorer un terroir géologique unique de Cairanne
La Plan
Ce vin est une invitation à explorer un terroir géologique unique de Cairanne
Les Terrasses
Ce vin est une invitation à explorer un terroir géologique unique de Cairanne

Cru des Côtes du Rhône
Cairanne Red

Cru des Côtes du Rhône Cairanne White

Cru des Côtes du Rhône Rasteau

AOC Côtes du Rhône Villages Plan de Dieu

Works of art which reveal the unique geology of the terroirs which surround our estate through parcel selection of varietals from the same terroir
Knowing how to identify and give voice to the performances of a summer. There are times when the excellence is immediate. All you have to do is seize it. Seize the extraordinary and reveal its splendour in the purest possible way.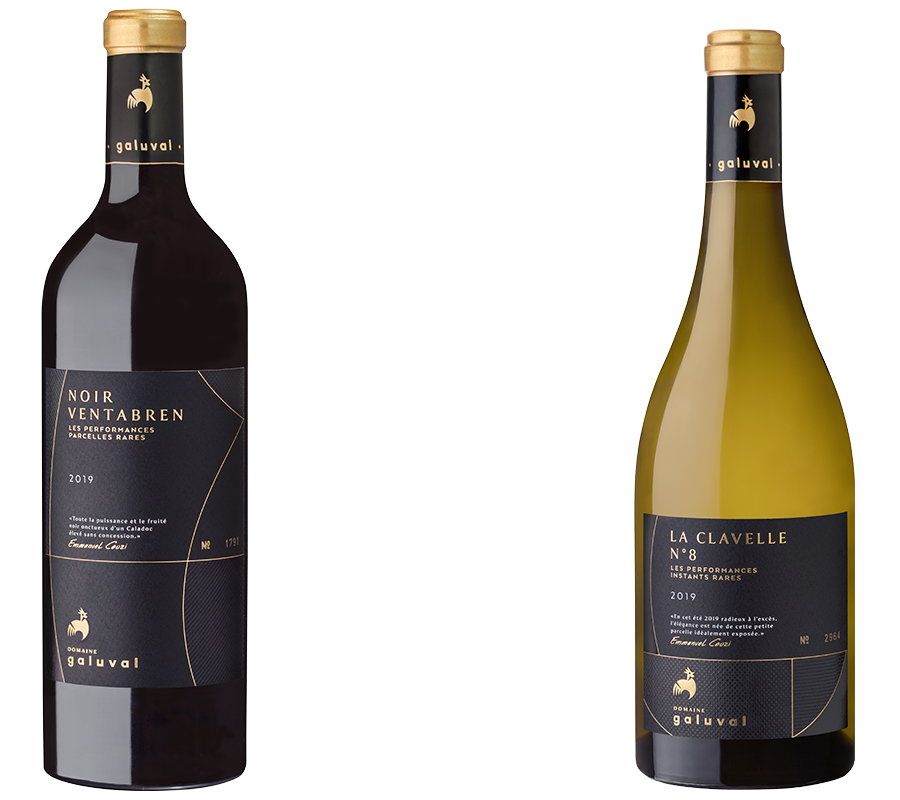 On the trail of the wines
of the Rhône Valley…
Domaine de Galuval nestles between the villages of Cairanne and Rasteau amongst sunny slopes and fragrant scrublands.  A beautiful and rugged landscape under the watchful eye of the Mont Ventoux and the Dentelles de Montmirail.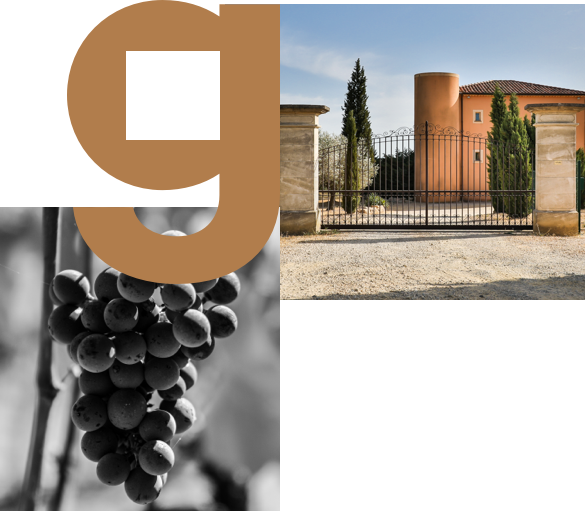 NESTLED BETWEEN CAIRANNE AND RASTEAU, IN THE HINTERLAND OF PROVENCE, DOMAINE DE GALUVAL COMBINES THE ROOSTER (GALLUS), A SYMBOL OF PRIDE, WITH GRAPES (UVA), THE FRUIT OF A THOUSAND-YEAR-OLD HERITAGE. OUR WINES ARE ALWAYS CREATIVE AND EVEN CUTTING-EDGE AT TIMES, WITH AN ASSERTIVE STYLE UNVEILING THE RICHNESS OF THE FRUIT AND THE DIVERSITY OF OUR TERROIRS. OUR ŒNOLOGIST CRAFTS THEM AS UNIQUE CREATIONS, INSPIRED BY NATURE AND TRUE TO THE INDIVIDUAL CHARACTER OF EACH VINTAGE. FREE OF ALL RESTRICTIONS, DOMAINE DE GALUVAL IS CREATING TRULY DIFFERENT PERSPECTIVES OF THE RHÔNE VALLEY.