2019
Le Plan
CÔTES DU RHÔNE VILLAGES PLAN DE DIEU RED
This wine reveals the complex and mysterious terroir of the Plan de Dieu. Composed of round stones and red clay, the Plan de Dieu is a haven for the vines thanks to abundant groundwater reserves and a hot microclimate. Thanks to this unique combination, the Syrah and the Grenache can draw welcome freshness from the soils and achieve superb maturity in spite of sometimes heatwave conditions. This is a fruit driven wine which is the result of the perfect balance between the two grape varieties.
And in respect for the terroir, the wine is also certified organic.
THE 2019 VINTAGE
Deep red with violet gleams. Beautifully ripe aromas of cooked fruit such as cherry or plum on the nose.  In the mouth it is dense and velvety with elegant fruit, underpinned by distinct oaky notes leading to a harmonious finish.
| | |
| --- | --- |
| Weight | N/A |
| Blend | 50% Grenache, 50% Syrah |
| Format | 75cl |
| Bottles number | 10000 |
| ABV | 15% |
Download the technical sheet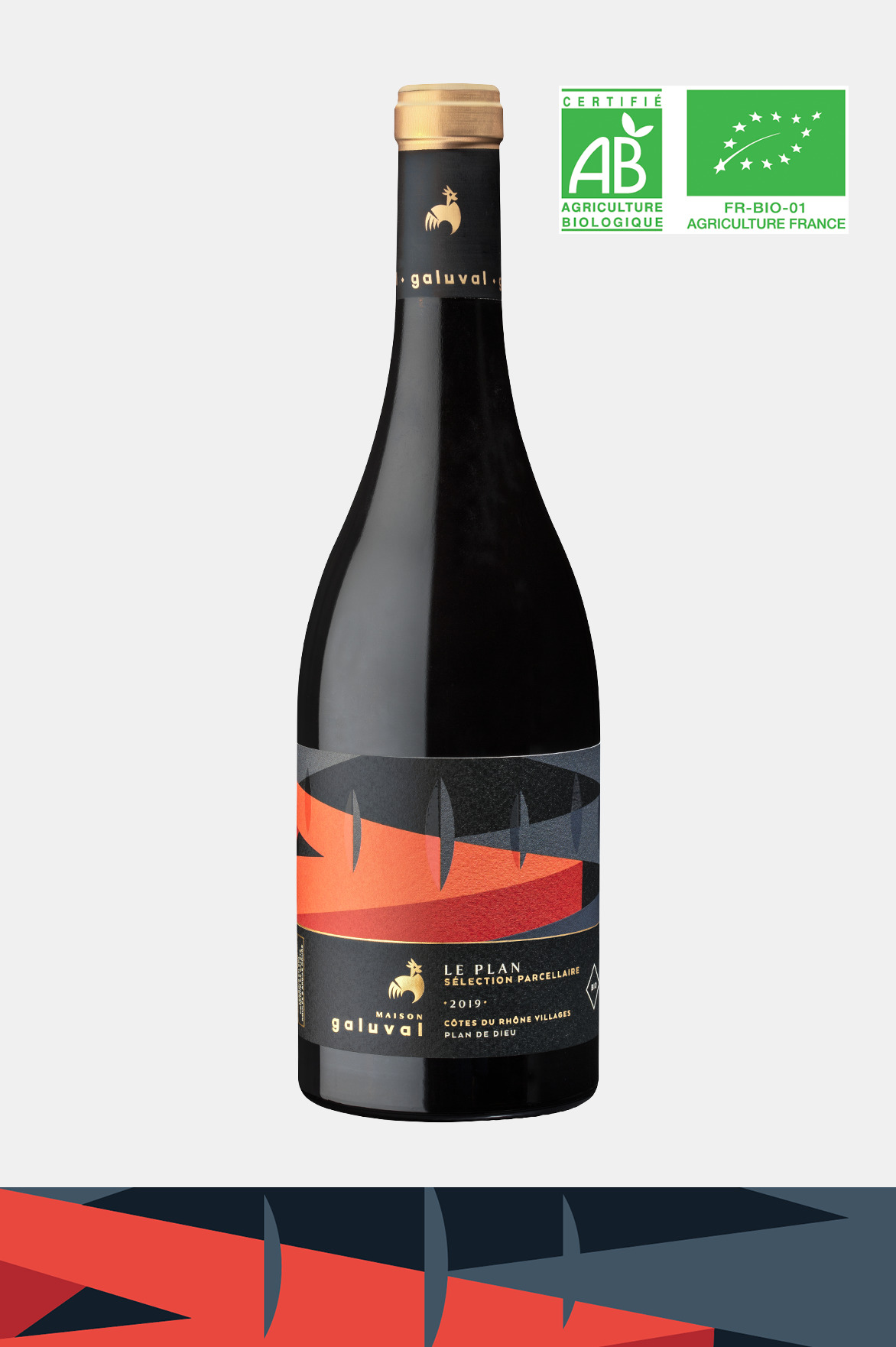 The name Plan de Dieu has its origins in the Middle Ages, when those crossing this great forest plain, often frequented by robbers, were advised to commit their soul to God. Today, vineyards grow where that forest of holm oaks once stood.  With a soil composed of round stones and red clay, the Plan de Dieu is a terroir that is particularly well suited to vine growing thanks to its rare combination of permanent groundwater reserves and a hot climate. The Plan de Dieu offers the best of both worlds, with intense heat that ripens the grapes to perfection and a regular source of water that keeps hydric stress in the vines to a minimum. This superb terroir confers an original expression on each grape variety to produce generous, intense wines.
This wine has been made from vines that are certified organic.
Syrah n°5-6-9-38
Grenache n°24-25-37
HARVESTING & VINIFICATION
The grapes are machine picked and destemmed immediately thanks to an on-board destemmer.
On their arrival in the cellar the grapes are transferred to concrete fermentation vats of 4 to 6 tonnes. Thermoregulation enables controlled extractions during fermentation.  Regular and gentle immersion of the cap enables optimum extraction of colour and tannins.  Maceration on the skins can last up to three weeks.
The wine is then matured in concrete vats, followed by 4 months' ageing in barrel to enhance the aromas.
Syrah : 15 september
Grenache : 23 september
Temperature of the grapes at reception

Le Plan 2019 may be enjoyed straight away or be cellared for up to 5 years.
We recommend serving it at 16° with a vegetable tian, seared spiced tuna or tagliolini with clams and chorizo, for example.
Discover our other creations