Tastings with Galuval
On alternate saturday, from july to september, Domaine de Galuval hosts a pairing tasting between our wines and a local specialty. A local producer comes and tells the wine lovers passing through why those wines are particular well suited to match his produce. We offer a trilogy of the estate wines paired with three produce.  Discover our region through a gourmet point of view !
PROGRAM OF THIS EVENT
• Tasting with Galuval 10 AM to 1 PM
– Welcome and Domaine Presentation : 10-11 AM
– Pairing trilogy tasting : 11-12AM
– Relax on our terrace with a view on the Mont-Ventoux : 12 AM – 1PM
• Local produce
– Saturday 24th of July 2021 | Locally produced Cheese
– Saturday 07th of August 2021 | M.CHALOIN's Chocolates
– Saturday 21st of August 2021 | Ventoux Delicatessen (cold meats)
– Saturday 4th of  September 2021 |  PLANTIN's Truffle
TASTING MENU
• Trilogiof the estate wines and a local specialty : 25€
• Soft and other snacks à la carte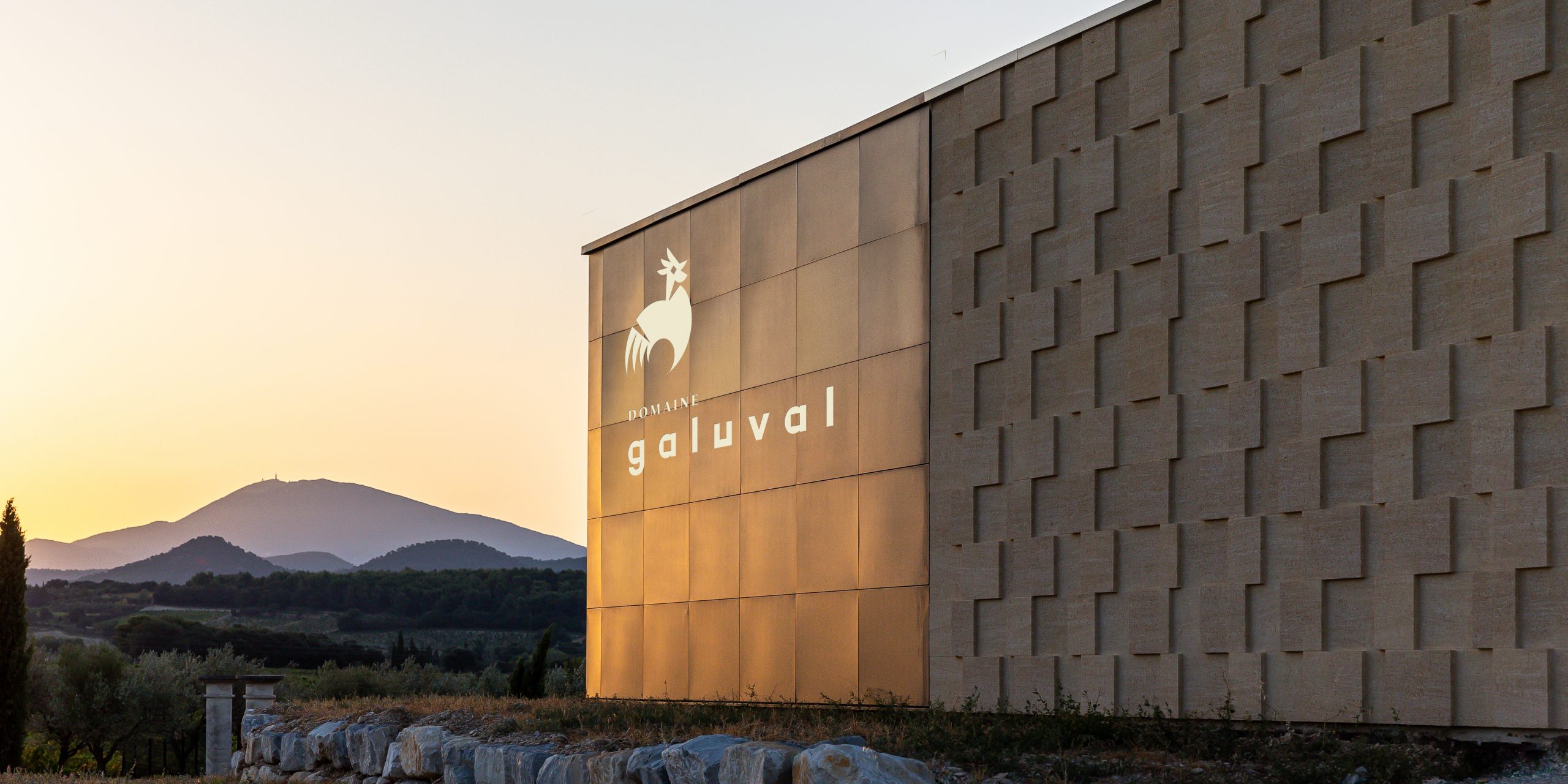 THE RHÔNE VALLEY FROM NEW PERSPECTIVES
NESTLED BETWEEN CAIRANNE AND RASTEAU, IN THE HINTERLAND OF PROVENCE, DOMAINE DE GALUVAL COMBINES THE ROOSTER (GALLUS), A SYMBOL OF PRIDE, WITH GRAPES (UVA), THE FRUIT OF A THOUSAND-YEAR-OLD HERITAGE. OUR WINES ARE ALWAYS CREATIVE AND EVEN CUTTING-EDGE AT TIMES, WITH AN ASSERTIVE STYLE UNVEILING THE RICHNESS OF THE FRUIT AND THE DIVERSITY OF OUR TERROIRS. OUR ŒNOLOGIST CRAFTS THEM AS UNIQUE CREATIONS, INSPIRED BY NATURE AND TRUE TO THE INDIVIDUAL CHARACTER OF EACH VINTAGE. FREE OF ALL RESTRICTIONS, DOMAINE DE GALUVAL IS CREATING TRULY DIFFERENT PERSPECTIVES OF THE RHÔNE VALLEY.
MAKE THE MOST OF YOUR STAY TO TRY OUT