Galuvian Evenings
On alternate wednesday, from june to september, Domaine de Galuval hosts musical evenings and tastings of wines from the estate.
We host a different musical band each time during a very soaring and convivial musical evening in  idyllic surroundings win a stunning view of the vineyard, the Mont-Ventoux & les Dentelles de Montmirail.
PROGRAM OF THOSE EVENINGS
• Musical band from 7PM to 10PM
– Wednesday 30th of June 2021 | BOSSA NOVA with Jazz Cocktail
– Wednesday 14 th of July 2021 | ROCK with Cover Street
– Wednesday 28th of July 2021 | POP with No Name
– Wednesday 11th of August 2021 | JAZZ with Orange Trio Music
– Wednesday 25 of August 2021 | BLUES with Bluesville
• Wines and tasting platters à la carte
EVENINGS MENUS
• Solo  = 8€ (incl. one ticket + one glass of wine à la carte)
•  Duo = 15€ (incl. two tickets + two glasses of wine à la carte)
•   Quatuor = 30€ (incl. four ticket +four glasses of wine à la carte + one mise en bouche platter)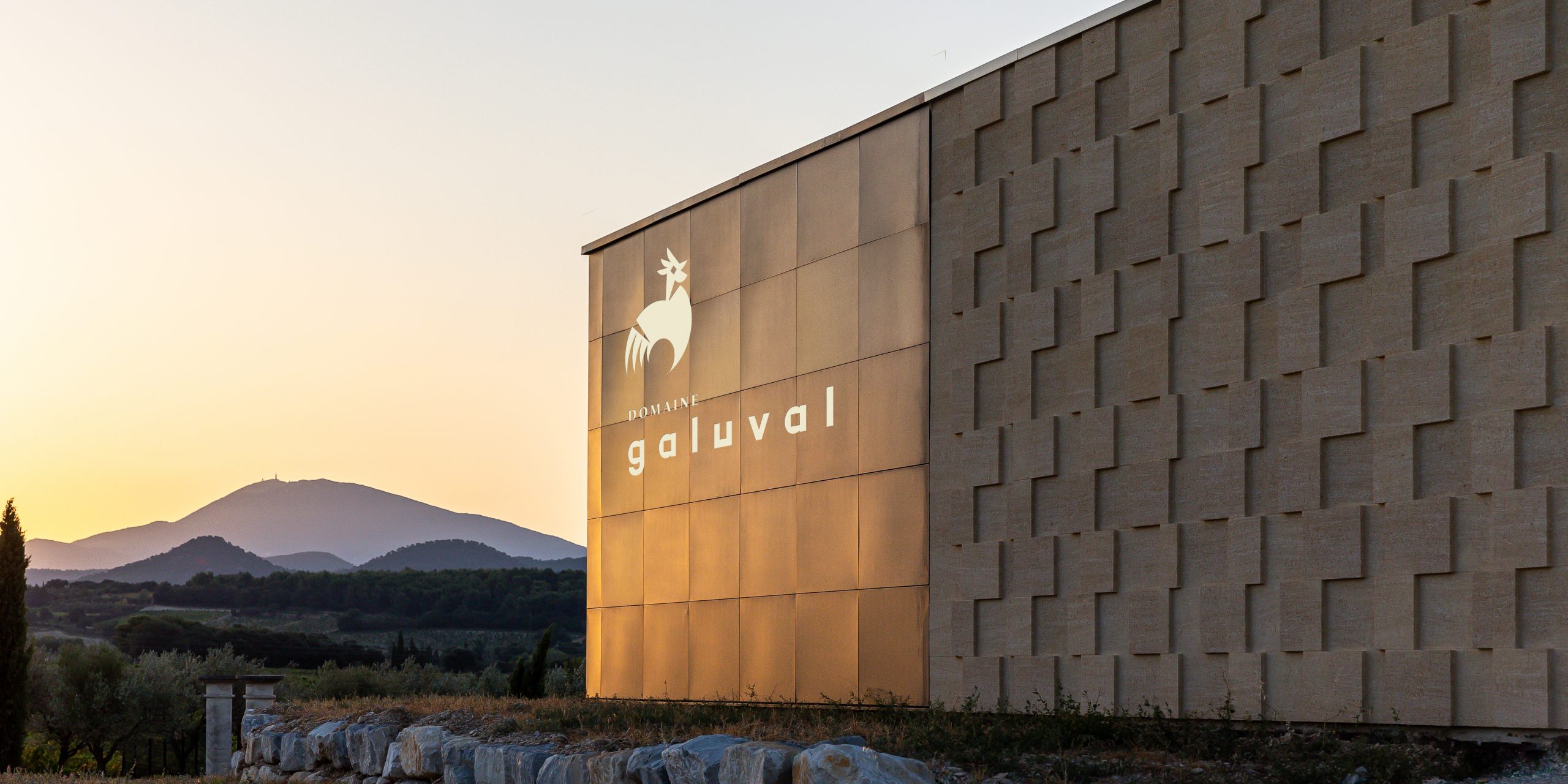 THE RHÔNE VALLEY FROM NEW PERSPECTIVES
NESTLED BETWEEN CAIRANNE AND RASTEAU, IN THE HINTERLAND OF PROVENCE, DOMAINE DE GALUVAL COMBINES THE ROOSTER (GALLUS), A SYMBOL OF PRIDE, WITH GRAPES (UVA), THE FRUIT OF A THOUSAND-YEAR-OLD HERITAGE. OUR WINES ARE ALWAYS CREATIVE AND EVEN CUTTING-EDGE AT TIMES, WITH AN ASSERTIVE STYLE UNVEILING THE RICHNESS OF THE FRUIT AND THE DIVERSITY OF OUR TERROIRS. OUR ŒNOLOGIST CRAFTS THEM AS UNIQUE CREATIONS, INSPIRED BY NATURE AND TRUE TO THE INDIVIDUAL CHARACTER OF EACH VINTAGE. FREE OF ALL RESTRICTIONS, DOMAINE DE GALUVAL IS CREATING TRULY DIFFERENT PERSPECTIVES OF THE RHÔNE VALLEY.
MAKE THE MOST OF YOUR STAY AND TRY OUT